On 28th January 2021, News G 24 organized an interview show. Which was hosted by Rayo. Maria Kispotta was the chief guest of this show. She is one of the leading models in Bangladesh. She was the 1st model who represented Bangladesh on the fashion platform. She is working in the modeling industry for around 20 years. During the show, the host asked her, did she come to this show in her personal car? Maria Kispota answered that she doesn't have any personal car of her own. So, she came to the office in her dad's car or one of her friend's cars. The host was shocked because she was working in the model industry for around 20 years. Also, she is one of the leading models in Bangladesh. So he asked her why she didn't have any personal or luxury cars like the other models have. Then she answered that the model industry does not pay them that much amount in Bangladesh as the other counties do. If she does any kind of show nowadays, the show organizer will pay her around 30,000 Taka per show. If she buys a luxury car, maybe she could not effort it in our country. She also mentions that she doesn't have any kind of Sugar Daddy like the other models who came into the model industry recently. Because she does not want someone to control her rather than she will be her dad's child.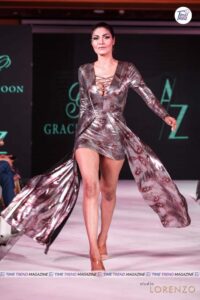 Maria Kispotta also mentions that nowadays some young models who were working for around 2 to 3 years, are traveling with most luxury cars. Because they take advantage of Sugar Daddy. These models came from different social network sites such as Facebook, Instagram, TikTok, Snapchat and so more. Those models don't have any grooming skills that's why they try to make themselves bold and some other things to attract those Sugar Daddy. As a result, they get a chance to work in different types of a magazine or fashion shows and to get the model title. So that they can use it to lead their luxurious life. Most of the newcomers models don't know how to speak or how to work, but they get different kinds of facilities like a luxury car, big-budget shows, etc because of their Sugar Daddy.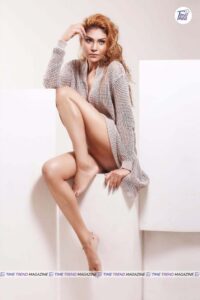 Now the question is, what is the Sugar Daddy that we are talking about. Sugar Daddy is those people who have a lot of money but don't have that much fitness or smartness in the maximum cases. Also, they are older than the models. They are the big fish in the different types of industry. Generally, they target young women or models for their enjoyment and entertainment. That's why they spent a lot of money behind them. They also give them different kinds of gifts like a luxury car, bags, etc too. With their support, many kinds of people get different types of facilities. They also took theme abroad too.
Published by: Time Trend Magazine, Content: News G 24 & Image Source: Studio Lorenzo.
Watch the main interview of Maria Kispotta.