Rabab Rahman is the Founder and Creative Director of Re Babe, she is designing outfits for almost 10 years now. She gets inspiration from her friends. Because when she saw her friends opted for western outfits for any event thinking that saree wasn't appealing enough, she decided to take our ethnic wear to a whole new level with a modern twist. She shows that how sexy, a saree can be! She establishes the Ra Babe, to make her dream transform into reality. She launched a showcase of the first-ever collections of a saree, Debut Runway 2021.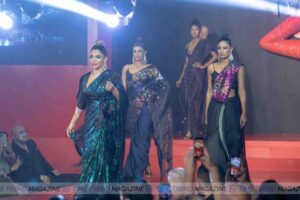 This Runway by Rabab Rahman was showcased by top models like Zannatul Ferdaus Meghla Inaya, Shabnaz Sadia Emi, Maria Kispotta, Azad Farhana Limi, Ruksana Ali Hera, Tangia Jaman Methila along with many other renowned models of the fashion industry and this event was held on 27th March 2021 at Radisson Blu Dhaka Water Garden, Dhaka, Bangladesh.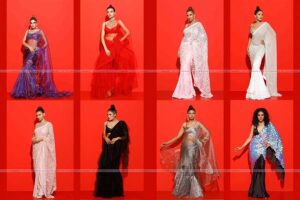 Outfit Brand: Ra Babe.
Outfit Fashion Designer: Rabab Rahman.
Choreographer: Azra Mahmood.
Photographer: Studio Lorenzo.
Jewelry: Jarwa House.
Makeover: GALA Makeover Studio & Salon by Navin Ahmed.
Report By: Time Trend Magazine; Content Source: Ra Babe; Image Source: Ra Babe & Studio Lorenzo.