TEAL is a contemporary lifestyle clothing and modern furniture brand signifying style and fashion. The uncompromising premium quality of all TEAL products is the key to uniqueness for our brand. We distinguish ourselves with the true international quality of fabrics and designs while strictly being "PROUDLY BANGLADESHI". The Teal was founded by Junayet H Khan and Nabila Mashnoon.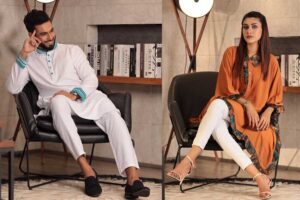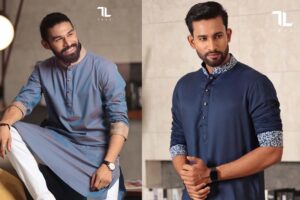 Here is the outcome of the campaign video of teal,
https://www.facebook.com/watch/?ref=external&v=495708785173329
Teal is an emerging fashion brand that has completed its one-year anniversary and has showcased there ever first Eid collection. The models featuring are Zannatul Ferdaus Meghla Inaya, Josh Mirza, Akm Itmam and Md Elias. The concept was captured in photos by Nayeem Munash and the motions have been made and edited by Shudipto Sarker. Here's the behind-the-scenes of the shoot.
Reported by Time Trend Magazine, Content & Image Source: Time Trend Magazine.