Upasana participated in Miss Cosmos Queen 2022. This beauty pageant was held on 1st October 2022 in Pune, Maharashtra, India. She gave an amazing performance in Cocktail Dress Round and Evening Gown Round. After finishing these two rounds, she was selected for the Top 12. She gave all answers intelligently in Q&A Round and she become the Top 6. After that, she walked on the Evening Gown Ramp and won the 2nd Runner-up title in this pageant competition. This was her 1st beauty pageant competition. She is the first Indian to win this beauty pageant with 5.1-inch height.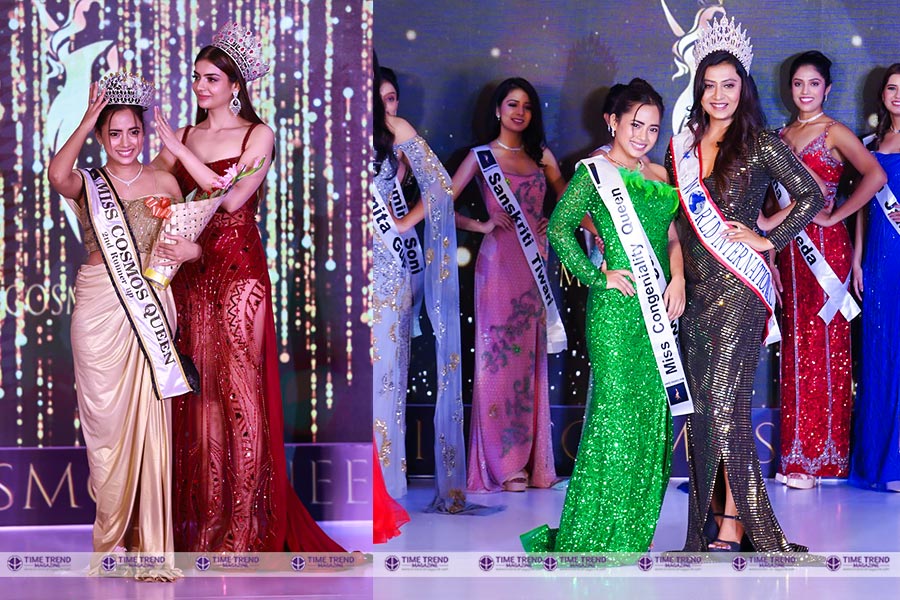 Upasana said to Time Trend Magazine, "I Just can't put the feeling in words. It was huge. I have fought all my life with comments on my height, my complexion and there at that moment It was Just Me winning the battle of Beauty above All. It was a Dream Come True but more than that It was My Believe that won, My Mom's theory of Beauty that won that day. It will always be the golden day of my Life."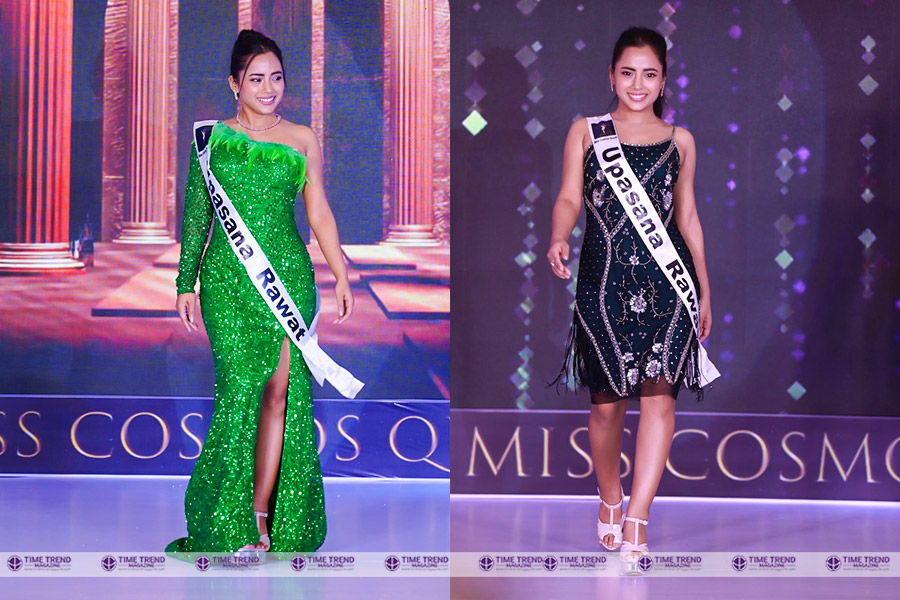 Upasana Rawat is an Indian girl. She was born on 1st December 1995 in Beenaguri, India. She was grown up in various states as her father is a defense personnel. She has been traveling and changing places in her entire life for her father's posting transfer. She currently lives in New Delhi, India. She knows English, Hindi and struggles in the Garhwali language.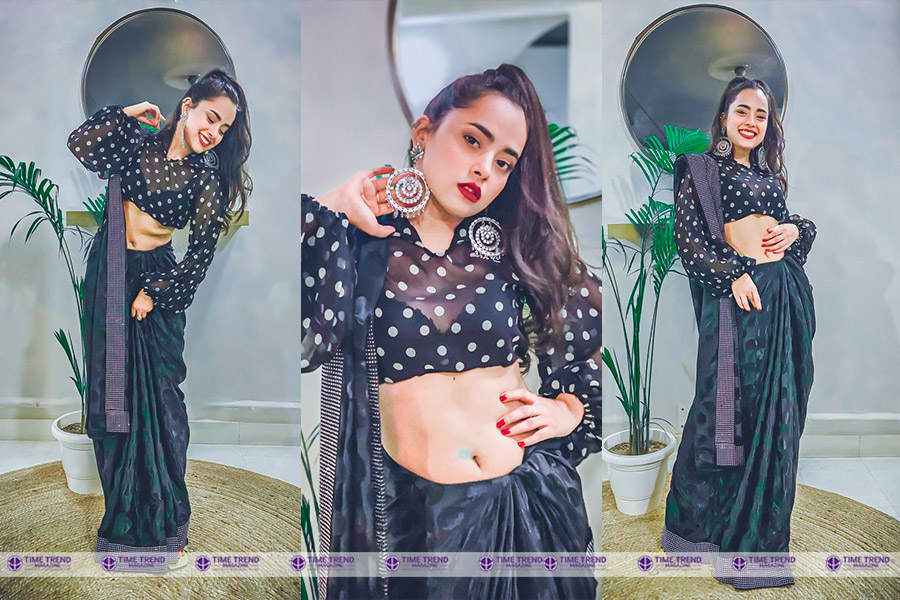 Her country is a Rainbow of Colors, Blend of Tastes, Hub of Creativity, Origin of Beauty, Orator of Languages. Since birth, she has always seen her father put the Nation first. She is proud of her father. Her father used to be home for 2-4 months a year and used to tell her stories about her beautiful country.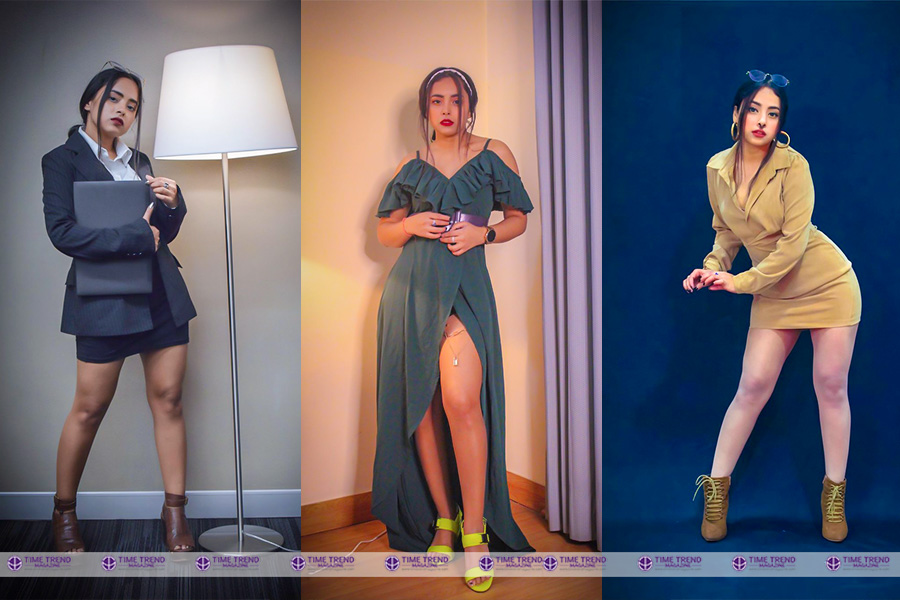 So, she inherits the love for the Nation in her that's why she has to represent India in a beauty pageant. Because nothing else will make him as proud as this would. Being her father's descendent, she has to get the Crown and one day I will. She always feels pride in her country.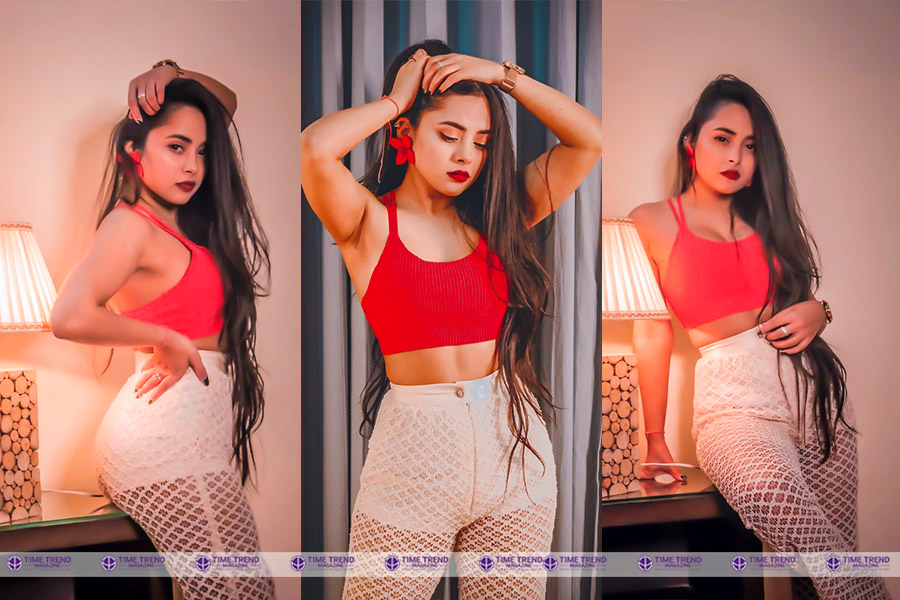 She has completed her graduation from Delhi University. Currently, work in a Corporate American Express as Business Analyst. She is a Dance Influencer and Fitness Enthusiast. So, She takes Zumba Dance classes for ladies and teaches dance to kids at Aakrit, this is her Dance Studio. Also, she works on Acting and Short Videos.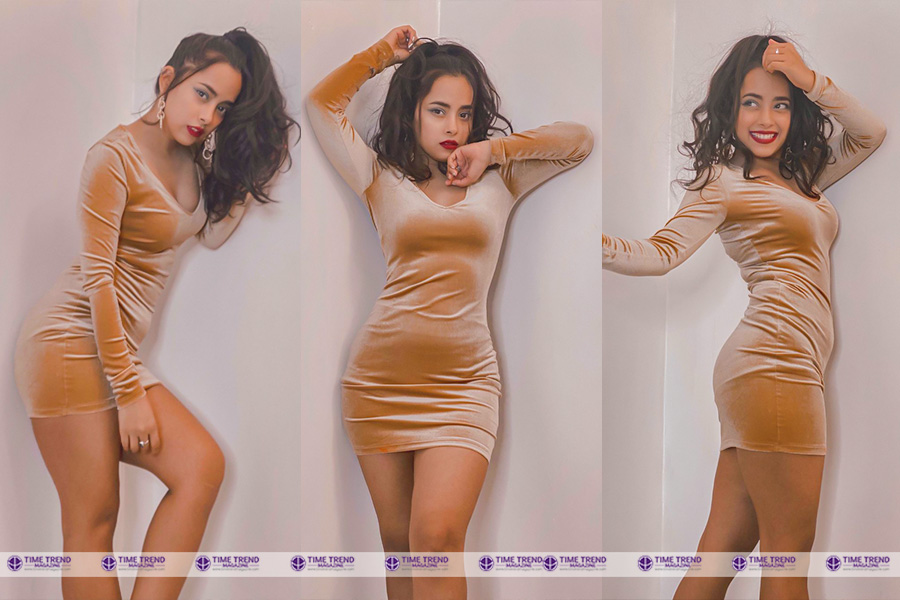 She loves to do Modeling and Blogging. Her dream is to define her beauty to all, Beautiful Beyond Beauty. Everyone is beautiful in their own way and she wants to stand for inclusivity to build opportunities for every person born on earth. Everyone should be able to call themselves beautiful in their own rare ways. They can be short, healthy, chubby, dusky or super tall. She thinks it's the way they have been created and that should never be a question mark for them.

As Reported by MRi & Content Sourced by Time Trend Magazine.