Andrea Meza is a 26 years old Mexican Top Model. She is a Beauty Pageant titleholder and crowned Miss Universe in 2020. Since winning the title of Beauty Pageant, she became the Third Mexican Woman to be crowned Miss Universe. She had previously been crowned Mexicana Universal in 2020 and Miss Mexico in 2017 and placed as the First Runner-up at Miss World in 2017.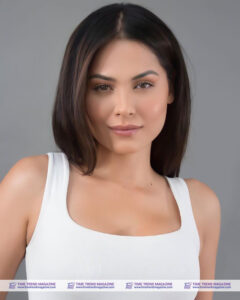 Alma Andrea Meza Carmona born on 13 August 1994 in Chihuahua City, Mexico. Her surname name is Meza and her family name is Carmona. Her height is 1.80 m (5 ft 11 in), her hair color is Brown and her eye color is Hazel. Her parents name is Alma Carmona and Santiago Meza. She grew up in Chihuahua City as the eldest of three daughters and also partially Chinese ancestry. After completing secondary school, she studied Software Engineering at the Autonomous University of Chihuahua in 2017 and subsequently began working in Mexico as a Software Engineer in addition to her career as a Model.
https://youtu.be/3bXYz7kQCXs
Andrea is an activist, focused on women's rights and inclusion. She currently works with the Municipal Institute for Women (which aims to end gender violence). Also, she is part of a global charity association raising funds in India, Indonesia, and China for the Downtrodden. She is a certified Make-up Artist and Model. She practices Crossfit and extreme sports (Rappel and Sandboarding). She becomes a vegan because she loves animals. Andrea is also the official Tourism Brand Ambassador of Chihuahua, promoting the best touristic attractions and rich culture her beautiful home offers.
Andrea Meza Miss Mexico 2017 titleholder.
Andrea Meza began her pageantry career in 2016 after she was selected to represent Chihuahua at Miss World Mexico 2016. This was 1st edition of the pageant after the Nuestra Belleza México competition lost its license for Miss World. In the pageant, she advanced to the top sixteen, then the top ten, and ultimately the top five. After reaching the top five, she was one of the two contestants awarded a crown, being crowned as Miss Mexico 2017.
Andrea Meza Miss World 2017 titleholder.
After winning the Miss Mexico Crown in 2017, Andrea represented Mexico at the 67th edition of Miss World 2017, held on 18 November 2017 at Sanya City Arena in Sanya, China. During the finals of the competition, She advanced from the top forty into the top fifteen, top ten, and top five. After she reaching the top five, Julia Morley announced Meza as the first runner-up behind the winner, Manushi Chhillar from India. In addition to her first runner-up finish, She has additionally crowned Miss World Americas, placing her within the 2017 Miss World Continental Queens of Beauty.
Andrea Meza Mexicana Universe 2020 titleholder.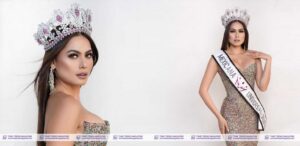 Andrea has crowned Mexicana Universal Chihuahua in 2020, allowing her to represent Chihuahua at Mexicana Universal 2020. During pre-pageant activities, she won six challenges, including the sports challenge. The last & final competition was held on 29 November 2020 in Querétaro City. Ultimately, she was crowned Mexicana Universal 2020 after advanced to the top fifteen and top ten.
Andrea Meza Miss Universe 2020 titleholder.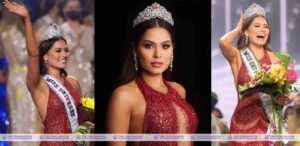 Andrea represented Mexico at the Miss Universe 2020 beauty pageant computation. The last & final of the competition was held on 16 May 2021 at the Seminole Hard Rock Hotel & Casino Hollywood in Hollywood, Florida. She advanced from the initial pool of 74 contestants to the top 21, then the top ten, and finally the top five, where she was crowned the winner by the outgoing titleholder Zozibini Tunzi. Following her win, she became the third Mexican woman to win the crown, following Lupita Jones in 1993 and Ximena Navarrete in 2010.
Andrea Meza's Fun Facts.
Andrea loves singing, she feels it's a very powerful way to show her emotions. She has 40 cousins and loves having a big family. She can do a 3-minute plank!
Reported by Time Trend Magazine, Content Source: Wikipedia & Miss Universe, Image Source: Andrea Meza, Sash Factor, Google.