Azad Farhana Limi is the proud crown holder of Miss Face of Beauty 1st runners up of 2013 and a renowned fashion model. She has worked with all of the top brands of Bangladesh like Ecstasy Zoan Ash, Amber, Sciccosso, bisho rong, specially Pride for more than 7 consecutive years unlike any other model. She glided all major runways like Lustrous Runway, Passion for Fashion, Bangladesh Fashion week, Zurhem and been the showstopper in multiple uncountable runways.
This ultra-experienced supermodel has decided to pursue her fashion choreography dream and is already on the run as she has started her choreography career with a boom by starting with the biggest show of 2020 "Frozen in Time" where she showcased the line of a renowned fashion designer Gracemoon and an emerging brand of Bangladesh A/Z by Former supermodel Azim Uddullah.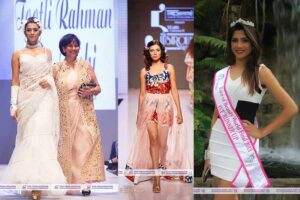 The supermodel herself has once has shown her charisma and talent as usual but this time by staying behind the stage. She has featured the top models like Maria Kispotta, Shabnaz Sadia Emi, Nibir Adnan Nahid, Raaz Mania, Isha Yeasmin, Zannatul Ferdaus Meghla Inaya and many more renowned faces in this star-studded fashion show. Her tremendous choreography set the stage on fire. After this landmark, she has created everyone has been looking forward to her next project. But this is not the only fashion show she ever did. She started from scratch with her choreography career by doing shows for multiple designers. We hope the very best for her so that she can rock both on stage and behind.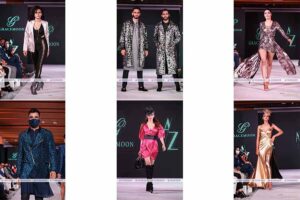 "Frozen in Time" powered by Korban in association with Ice Today presenting GraceMoon partnering with A/Z.
Makeup partner Gala Makeover Studio by Navin Ahmed.
Fashion direction Azad Farhana Limi.
Event organizer: The Big Company.
Photography: Studio Lorenzo.
Show date: 27th December 2020.