Arafa Prodhan celebrates Christmas day with her friends at The Westin Dhaka. She wear red tops with a short skirt, with dresses she was looking beautiful and sexy lady Santa. She and her two friends.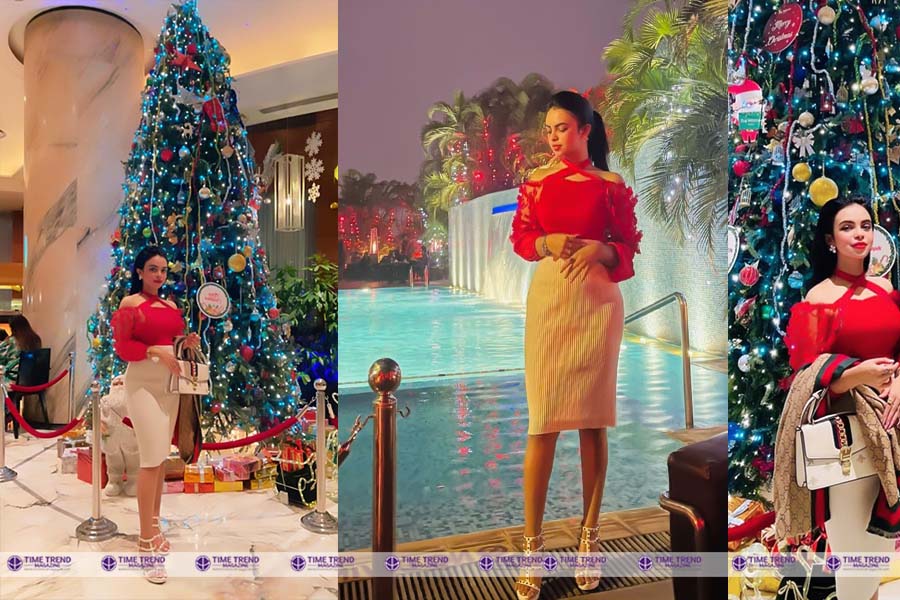 Arafa Prodhan said to Time Trend Magazine, "Christmas is not as much opening presents as it is opening our hearts. Gifts of time and love are surely the basic ingredients of a truly Merry Christmas. May your days be merry and bright LOVE"
She is one of the sexiest influencer and model in Bangladesh. As well as she is well known on Instagram because of her social influence. She has a beautiful face and a sexy figure. Everybody wants to own her but her honesty and vision kept her more beautiful. Also, she is a Dancer, Player, Singer and Artist, and she does Acting very well. As well as she does more things but we can't write her because she is a multitalented lady. She can't achieve these skills if she is not a good listener.
Reported by Time Trend Magazine, Content & Image Source: Time Trend Magazine.