Siam Mridha and Shaila Sathy are popular actors of the young generation of this time. These two young actors are coming together for the first time in this Eid. They will be seen in a play drama titled "Student When Wife / Satri Jokhon Bow" which ended recently. Sources said that the drama will be released on a YouTube channel called Password Entertainment at 7 pm on a Moonlit Night. Apart from Siam Mridha and Shaila Sathy, Khairul Alam Tipu, Alam Sohag, Shila Akhter, Medha, Anita and others have acted in the play drama in the original story of Tanzina Akhter and in the script and direction of the password team. Earlier, the trailer of the drama will be released next Monday, 25th April 2022, sources said.

Siam Mridha said, "This is my first play. Although I have worked in music videos before. Acting in a play drama is a difficult task. At first, I was a little nervous but I tried with the help of my fellow artist and Sanjay Samaddar's grandfather's team. I don't know how much I got. But hopefully, I didn't do too badly in the first place. And the audience who loves me is waiting to see the play. In that case, now I can say I will get a good response."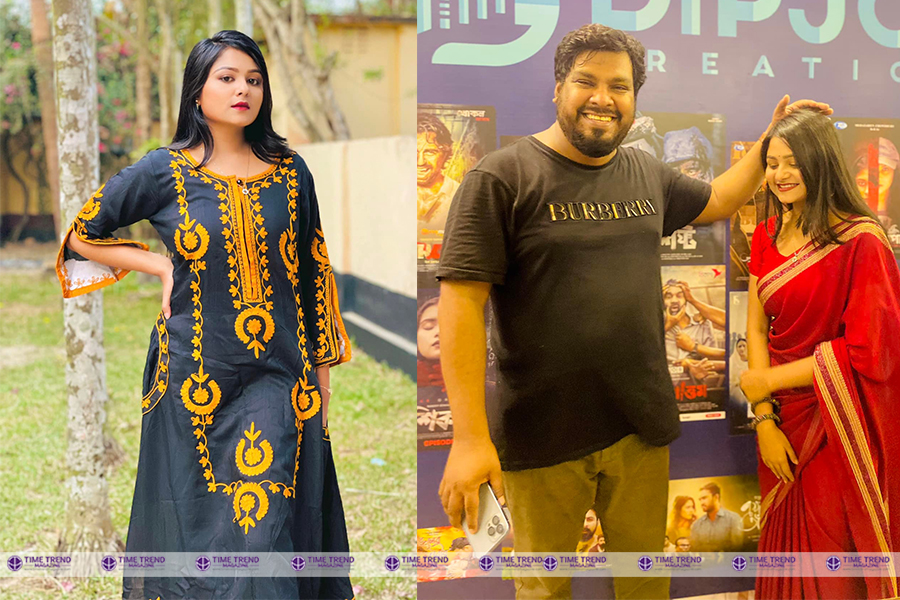 Shaila Sathy said, "I have always worked with the story in the forefront. Since when Sanjay Samaddar's grandfather told me, there was some objection as new. But I do it in my own confidence. Siam was a little nervous at first but after our rehearsal did a lot better. Siam has done well as new. As a co-artist, I have helped Siam as well as taken care of myself. If the audience loves us, we will love this drama.

Reported by Time Trend Magazine, Content & Image Source: Md Habibur Rahman Talukder.